A video going viral on social media platforms shows Police Personnel performing "Aarti" of people on a street. The captions accompanying some of the posts claim it to be from Guwahati. The text on some of the videos further specify that it is from Ganeshguri in Guwahati.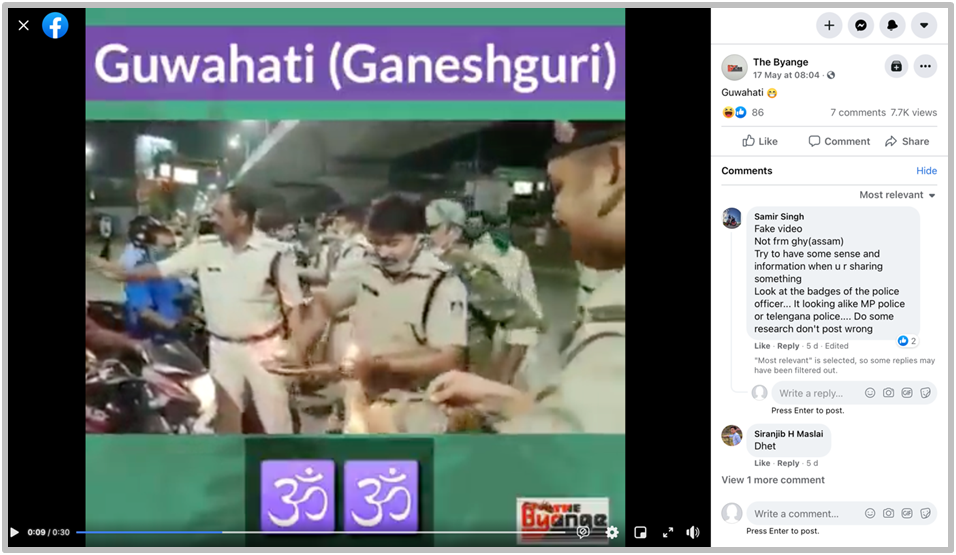 Original Link- Facebook | Archived Link
We also came across the same video being posted with captions that suggested it is from Karnataka. Original Link- Facebook | Archived Link
Fact Crescendo ran a Fact Check to check the veracity of the claim and found that the video is neither from Guwahati nor from Karnataka. Further, the incident is not recent. Our Fact Check shows that it has been shared with wrong information about the place where the incident actually happened and with omission of the fact that the incident took place last year. Let's see how we found out the actual details of the video in detail.
Fact Check Methodology
At first we examined the video closely. We saw that though the location resembles the area near Ganeshguri Flyover in Guwahati, but the signboards are in Hindi and the language being spoken is neither Assamese nor Kannada. We took a closer look at the signboards and saw one prominent board that says Golden Medical Hall.
We ran a Google search for Golden Medical Hall and saw that a number of cities and towns have medical stores with the same name. We saw a similar image on a commercial website and clicked on it to check if it is the same. We found that the signboard is the same and this particular medical store is located Near Sirmaur Chauraha, Sirmour Road, Rewa City which is in Madhya Pradesh.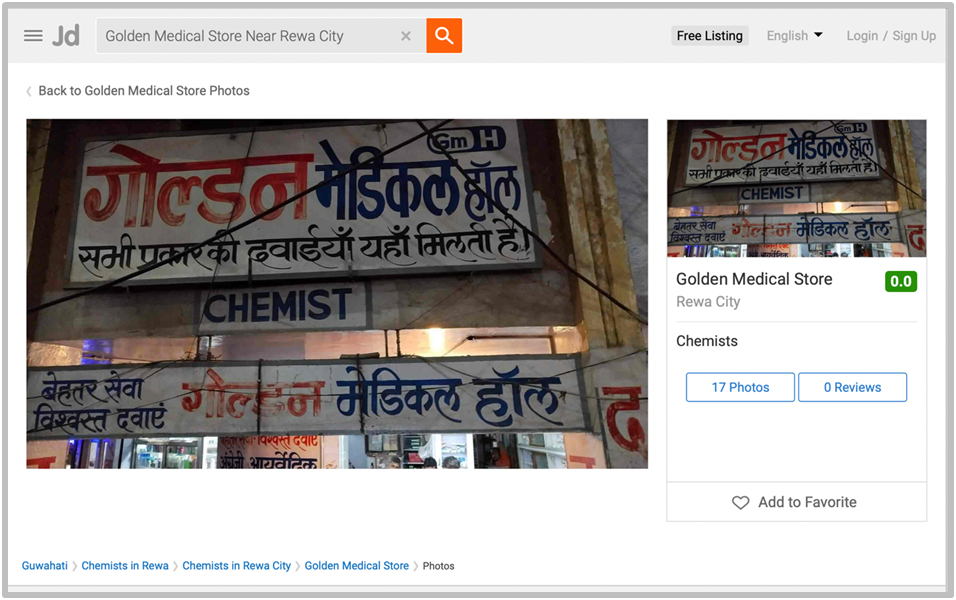 Original Link- Just Dial
We ran a search using a combination of keywords as well and saw the following video on YouTube with the caption stating it is from Rewa.
We also found a news report published by Zee News that states that the video is from Rewa, Madhya Pradesh and the Police Personnel were doing "Aarti" of lockdown violators in order to shame them and stop them from venturing out during the lockdown in 2020. Original Link- Zee News
Result
The viral video is not from Ganeshguri, Guwahati or Karnataka as claimed but is from Rewa in Madhya Pradesh. The video is from April 2020 when Police Personnel performed "Aarti" of lockdown violators to discourage people from venturing out of their homes.
Title:FACT CHECK: Old Video of Police Performing Aarti of Lockdown Violators from M.P. Shared as Guwahati…
Fact Check By: Manjori Borkotoky
Result: False