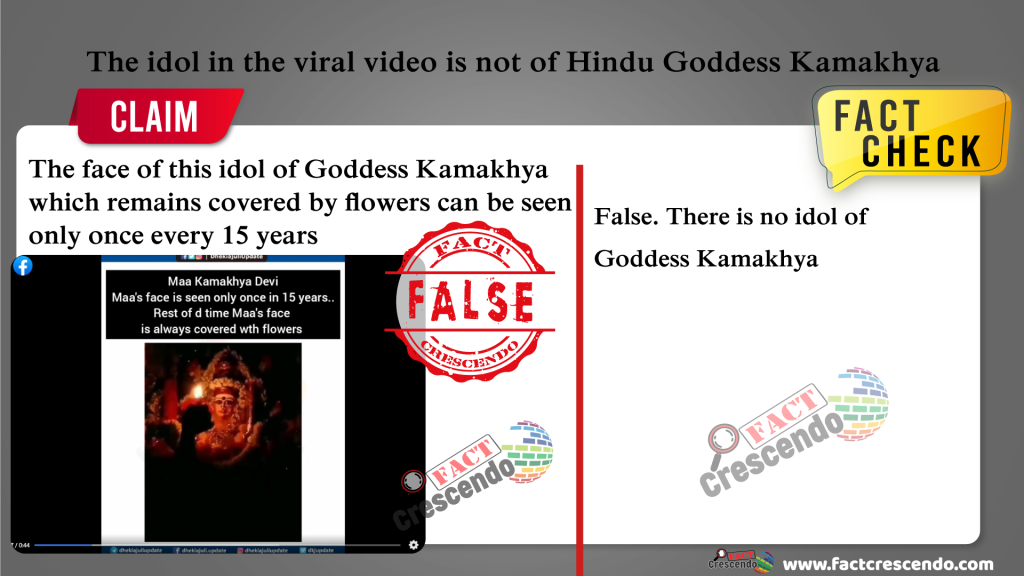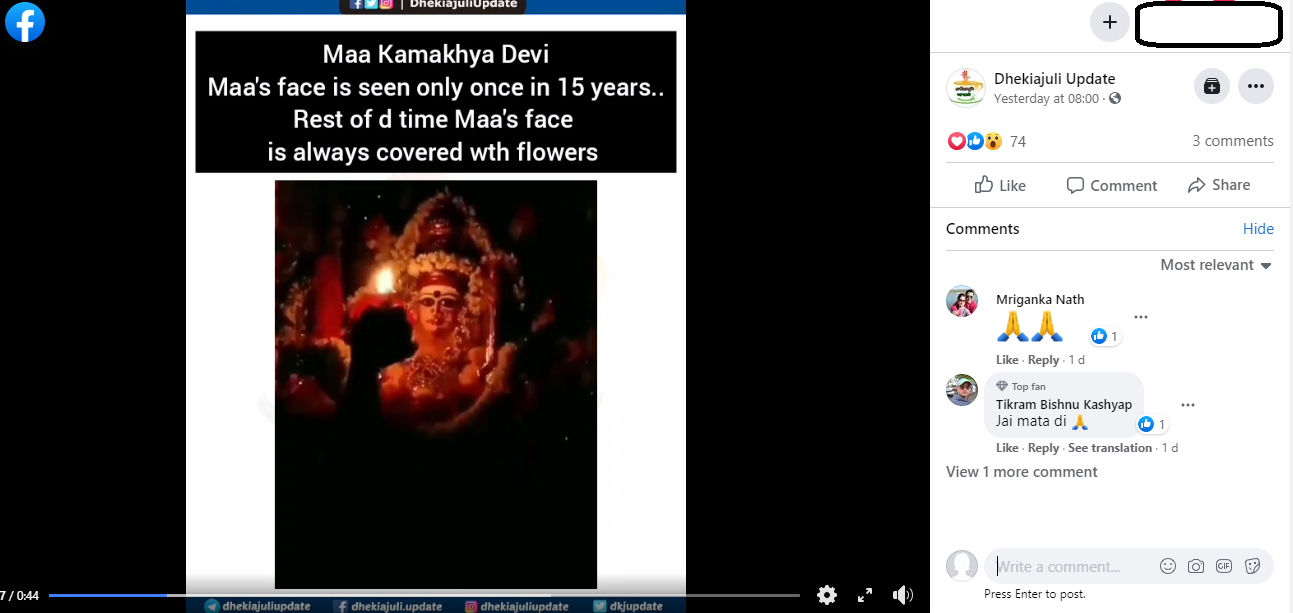 The Kamakhya Temple, situated in Guwahati is one of the Shakti Peeths that hindu scriptures have enlisted. Known for the mysticism around it, this temple attracts lakhs of devotees from across the world, year after year. There are also a many legends and myths associated with this temple- some common knowledge, some known only to a few.
One such piece of information that has recently started going viral on Social Media is a video in which someone can be seen doing "aarti" near an idol with text on it stating that this is the idol of Goddess Kamakhya which can be seen only once in fifteen years. The post was shared by a Facebook Page, Dhekiajuli Update on September 30, 2020 at 8am with text on the video stating,
"Maa Kamakhya Devi
Maa's face is seen only once in 15 years..
Rest of the time Maa's face
is always covered wth flowers"
The post with the video has been shared 11 Facebook users at the time of filing of this report.
Is the idol seen in the video really of the Hindu Goddess Kamakhya or is it a video of some other idol? Let's run a fact check.
Fact Check Methodology:
At first we ran a Google search with relevant keywords and found a Wikipedia page on Kamakhya temple which states that this particular Goddess does not have an idol. It states that legend has it that the vagina of Sati, the consort of the Hindu Lord, Shiva, fell off here when Hindu Lord, Vishnu had to chop off her body parts when Lord Shiva was doing the Tandav dance with corpse on his shoulders, after her death.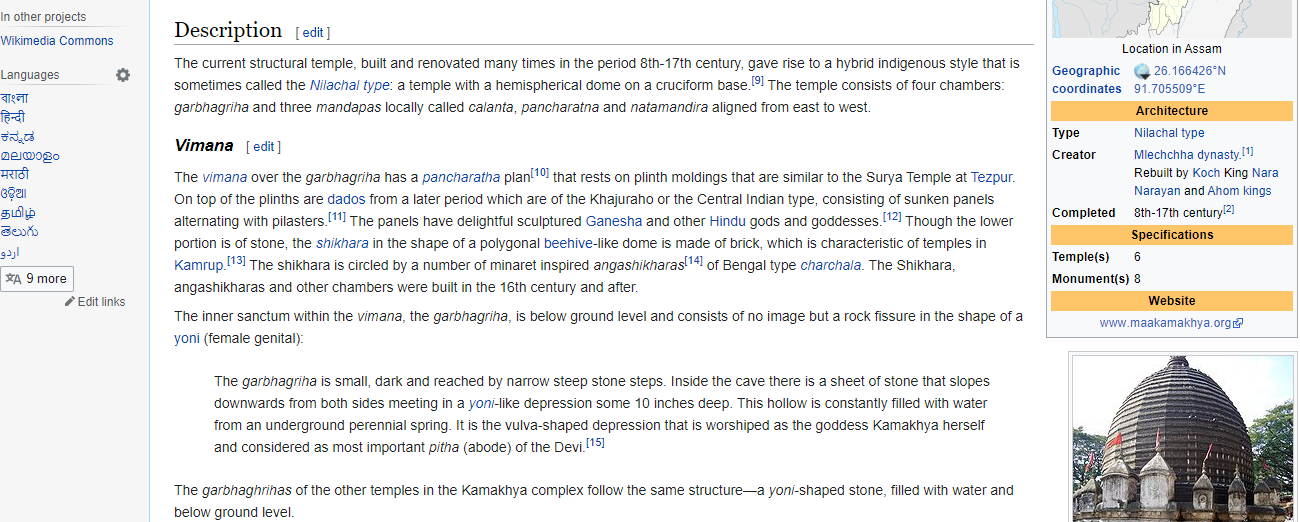 We also saw a website about the Kamakhya Temple, bearing the official logo of Assam Tourism. This website also states that it is the "yoni" of the Goddess that is worshipped and that there is no idol of Goddess Kamakhya.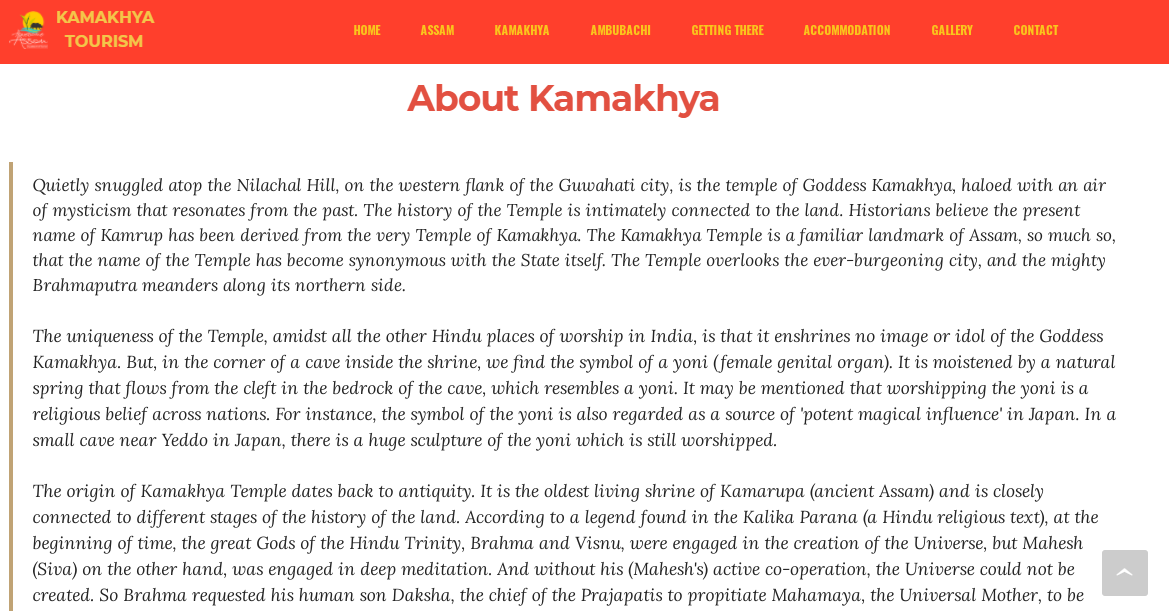 Following this, Fact Crescendo contacted the Secretary, Kamakhya Devaloy Committee, Bhupesh Sarma who confirmed that there is no idol of Goddess Kamakhya and it is only her womb that is worshipped. He stated that there is no such tradition of seeing the face of an idol of the Goddess after 15 years as there is no idol with her face on it. He also added that the viral video is Fake.
Conclusion:
The articles stating that Goddess Kamakhya doesn't have an idol and the confirmation from the Secretary, Kamakhya Devaloy Committee, make it very clear that there is no idol of Goddess Kamakhya which can be seen once in fifteen years. The claim in the viral video is False.

Title:FACT CHECK: The idol in the viral video is not of Hindu Goddess Kamakhya
Fact Check By: Manjori Borkotoky
Result: False