A forest fire broke out in Srinagar of Pauri Garhwal district in Uttarakhand on May 23. Destressed about the flora and fauna gutted by fire in the state, netizens started posting videos and photos of the wildfires. A collage of images is circulating on social media with the claim it depicts the recent forest fires in Uttarakhand. The caption reads, "Uttarakhand is burning since 4 days but why isn't anyone talking about our own devabhoomi burning? We prayed for Australia and Amazon, how can we be so ignorant about our own devabhoomi? #UttarakhandForestFire."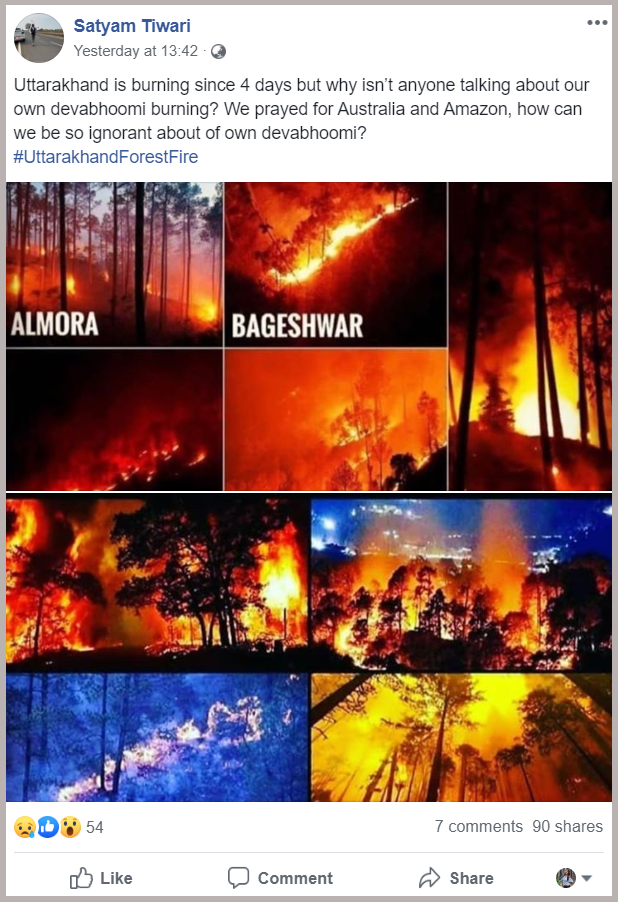 Fact Check-
We started our investigation by running a Google Reverse Image search on each photograph visible in the collage and found that these images are not related to the Uttarakhand Wild Fire.
Image 1-
While this image is claimed to be a recent image from Uttarakhand's Chamoli district, it was traced back to Getty Images which credited the picture to photographer Anoop Negi. The caption of the image stated that the content in unverified. However, according to the date of creation this image is atleast 8 years old because the image was created in 2012. "Shimla Hills are Burning – More Forest Fires." reads its title.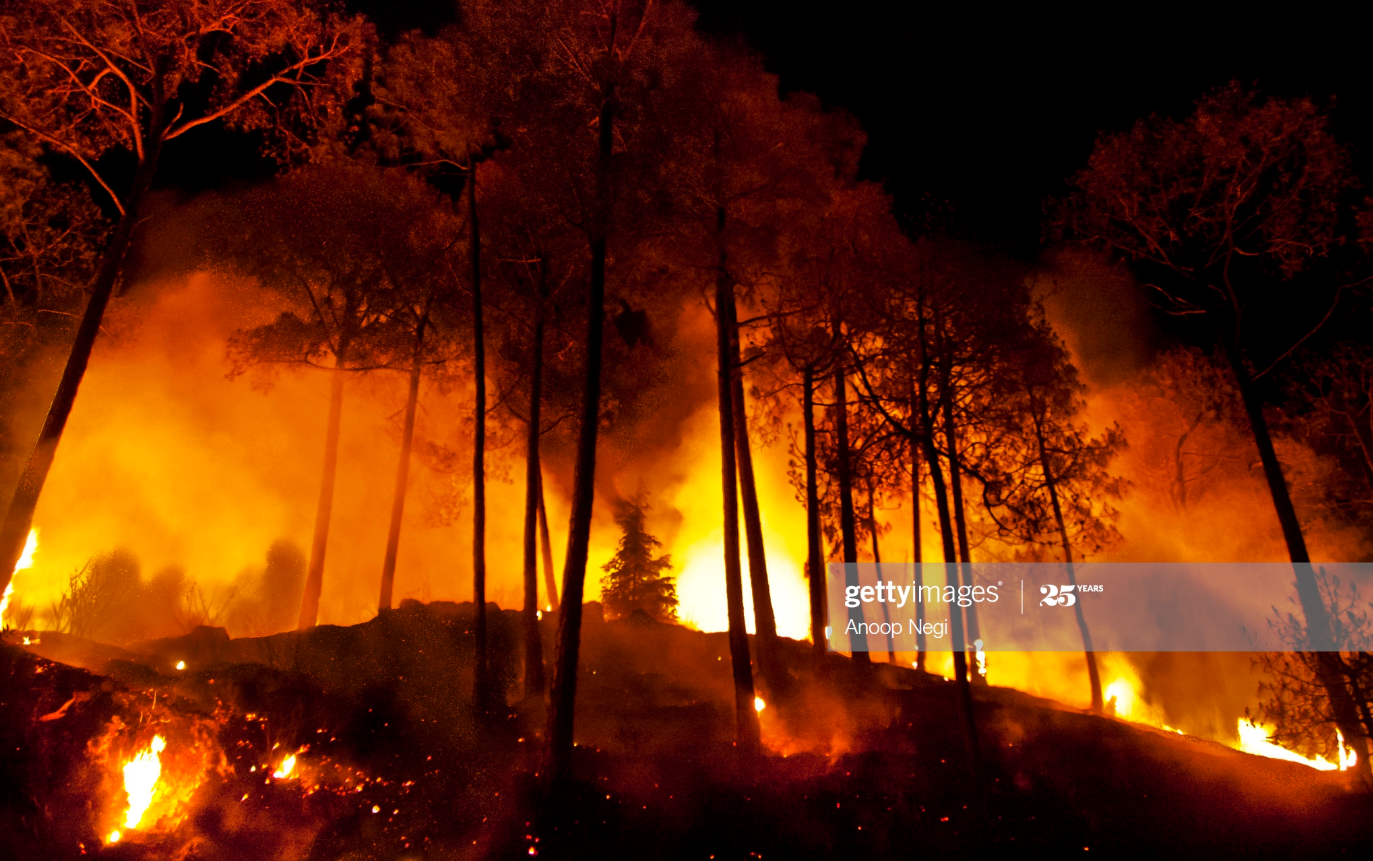 Image 2-
This image was published by an article on Hindustan Times which was credited it to news agency Press Trust of India (PTI). The article was published on May 3rd, 2016. The description of the image reads as "A major fire in the forests at Ahirikot in Srinagar, Uttarakhand on Monday." This clearly means that the image is old.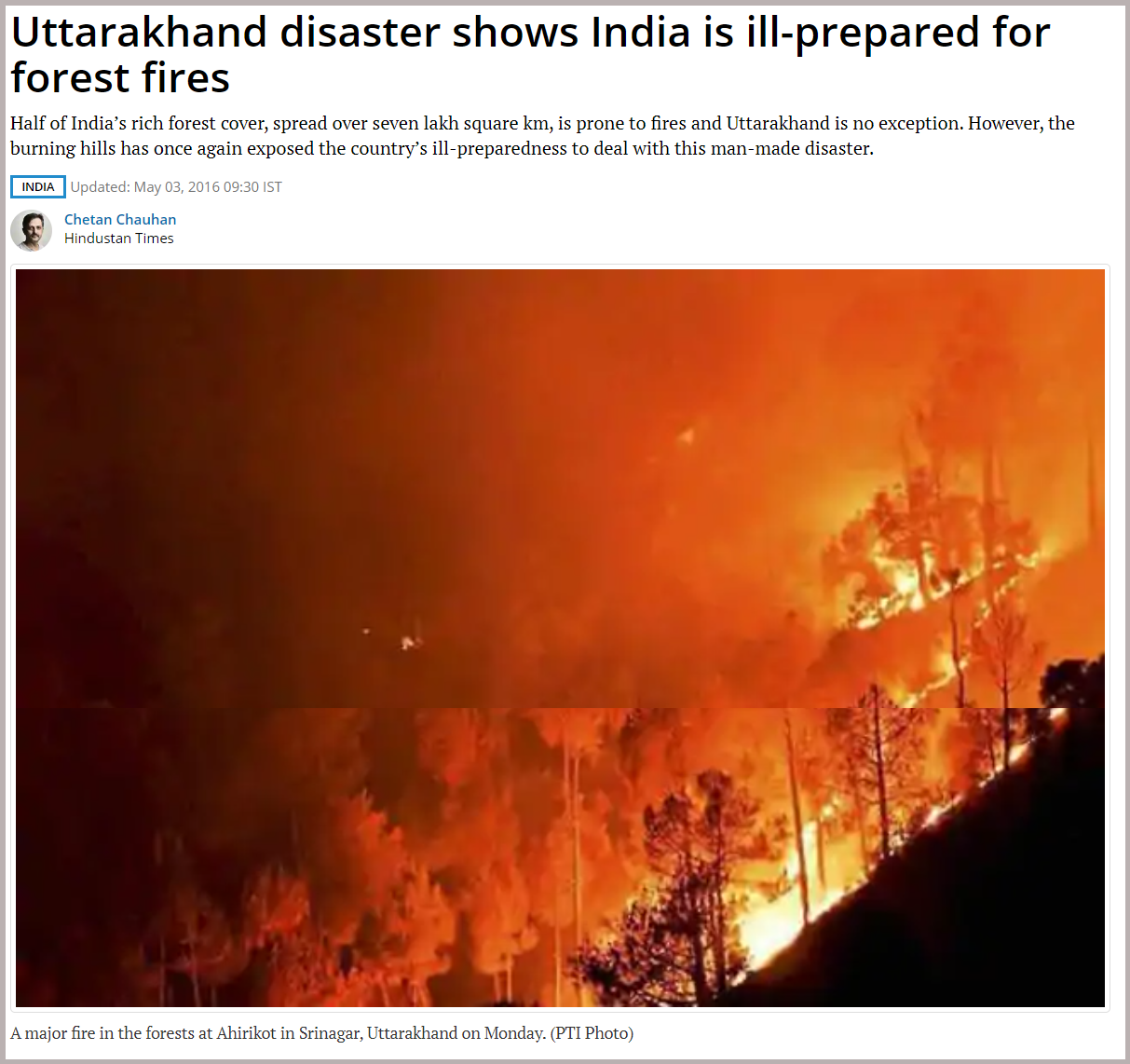 Image 3-
We found this image uploaded by a Facebook user Anup Sah on his page "Anup Sah Photography" on 28th April 2016 in which he claims to have taken the photograph.
Image 4-
We traced this image back to a blog post by photographer Anoop Negi. The blog post is dated June 4th, 2012. "More Fires in the Himalayas – Solan Rajgarh HIlls," reads the title of the image.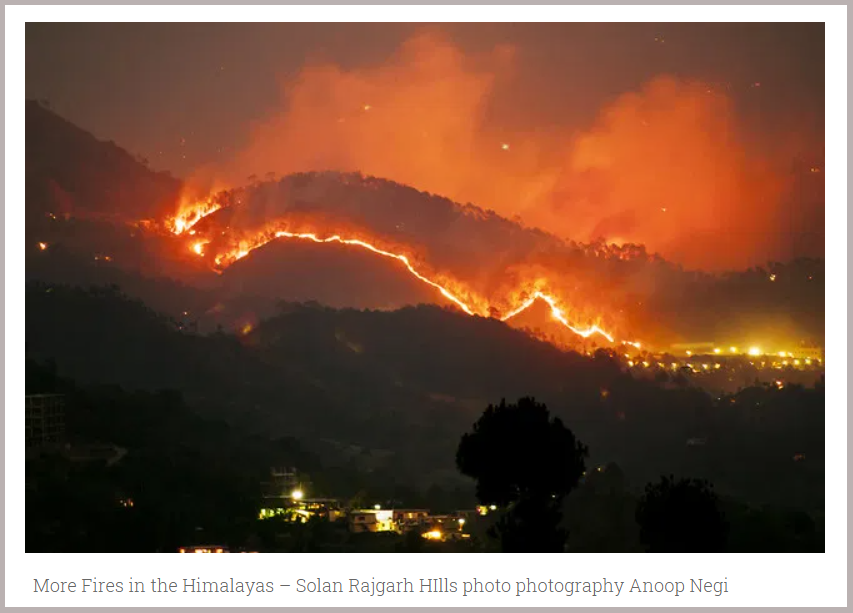 Image 5-
We found this image uploaded by Getty Images, which dates back to September 2007 and has been credited to photographer David McNew. The image was taken on 18th September 2007 when a fire was reported near Fawnskin in California.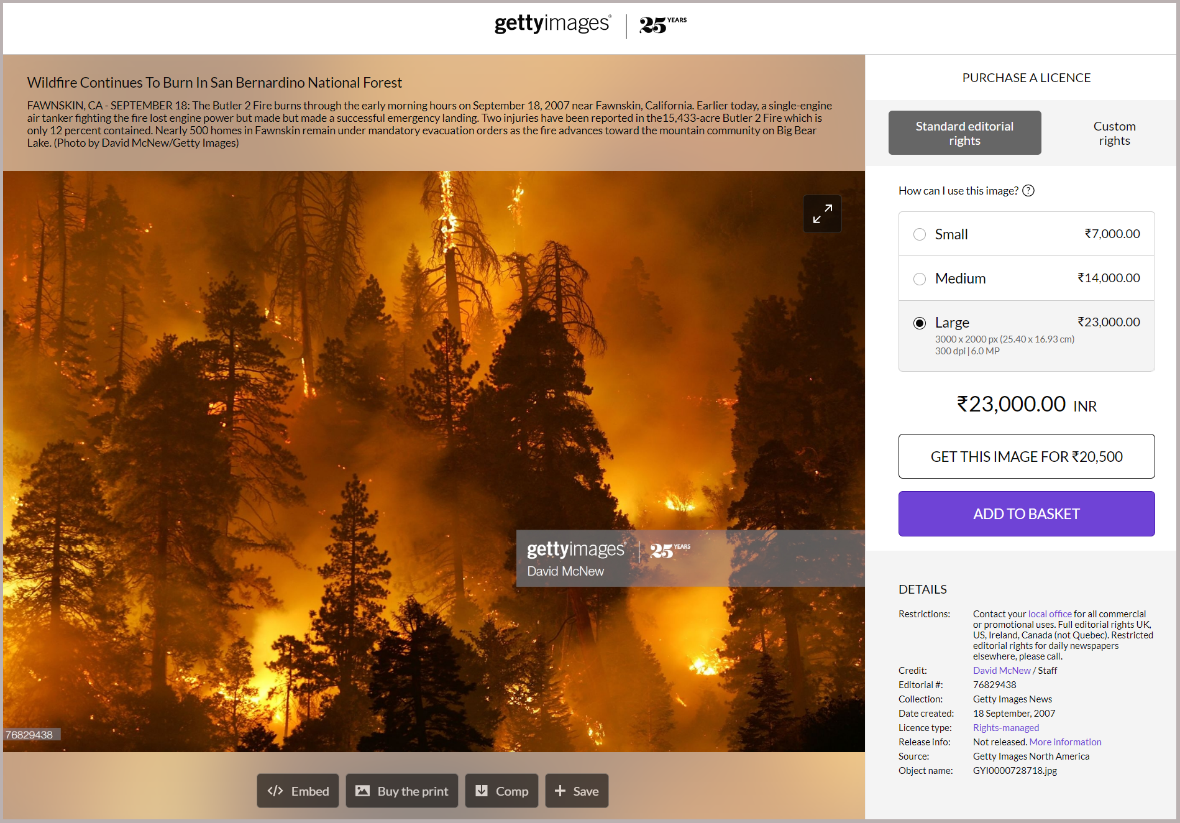 The official handle of the Uttarakhand Forest Department also took to Twitter to state that the images in circulation are "fake." The tweet mentions that "Fake news of forest fire 2020 in Uttarakhand are being circulated on social media. After verification of such images it has been found that these images are fake. Few of these images are being uploaded by us. It is our request to kindly not spread fake news."
Chief conservator of forests at Uttarakhand forest department Parag Madhukar Dhakate said, "Uttarakhand Forest Department is using satellite information to douse the fire wherever reported. No massive and serious incident has been reported yet."
The Official Account of PIB Tweeted that while comparing last year's forest fires in Uttarakhand with recent incidents, the state's principal chief conservator of forest, Jai Raj, said, "Last year many forest fire incidents took place. Hence last year till this time, around 1600 hectares [of land] was burnt. In comparison to that, now it's 81 hectares. According to this [data], the situation is in much better control." The tweet also consisted of a YouTube video where we can Jai Raj speaking where he further adds "The important thing to understand is that here is that the forest fire moves on the ground. They move on the surface. Some grass burns, some bushes burn, that is the kind of damage. Here, fire incidents where full trees getting burnt, which we call a crown fire, such incidents are close to none. Such forest fires take place in the United States, Canada and Australia."
Conclusion- Fact Crescendo found the above-mentioned post to be False. The images shared in the name of recent forest fires in Uttarakhand are old while some of them are unrelated as well. There has been no massive forest fire reported in Uttarakhand.

Title:Old images shared as recent forest fire in Uttarakhand.
Fact Check By: Aavya Ray
Result: False