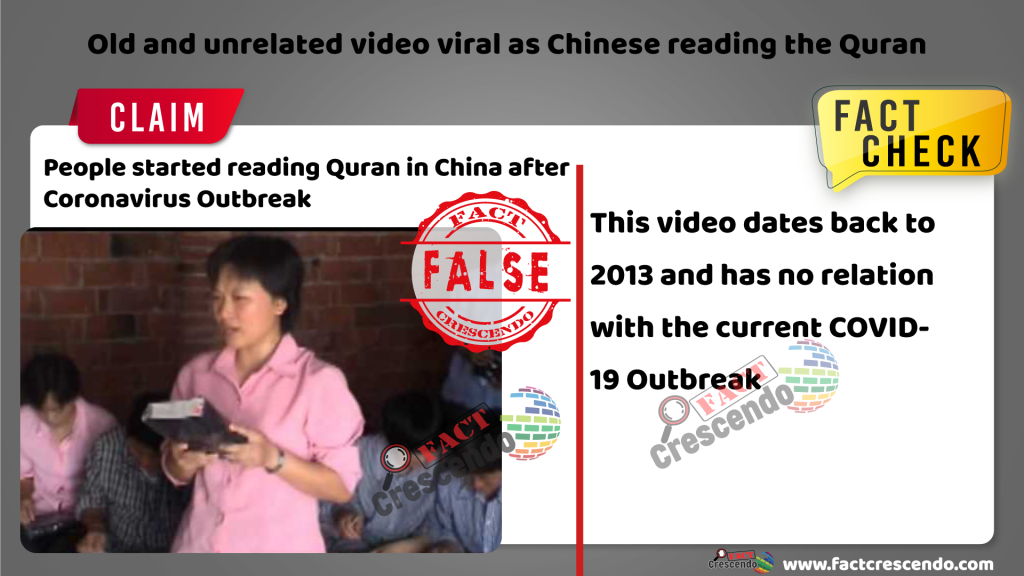 Social media is flooded with hoaxes related to the outbreak of Coronavirus in the world, which has taken 4012 lives until now. Let us make it very clear that Coronavirus has nothing to do with religion. The Novel Coronavirus 2019 can affect people belonging from any religion. Poynter says "There is no scientific data to support claims that a certain race or religion makes you stronger or weaker against coronavirus 2019. All races are equally likely to be infected. The same goes for Christians, Jews, Muslims, Buddhists, Hinduists and those who believe in all other religions. They are equally protected — or unprotected — against the disease which has taken thousands of lives."

Recently we came across a viral video, which claimed that China is allowing Muslims to read the Quran, due to outbreak of the epidemic- COVID-19, which was banned previously.
This video was sent by one of our readers on our WhatsApp number- 9049053770 to check ascertain the authenticity this viral video.

The post reads "Holy Quran was banned in China now the ban has been lifted Chinese Muslims are allowed to read the Holy Quran…look at the joy."
This video has gone viral on Facebook.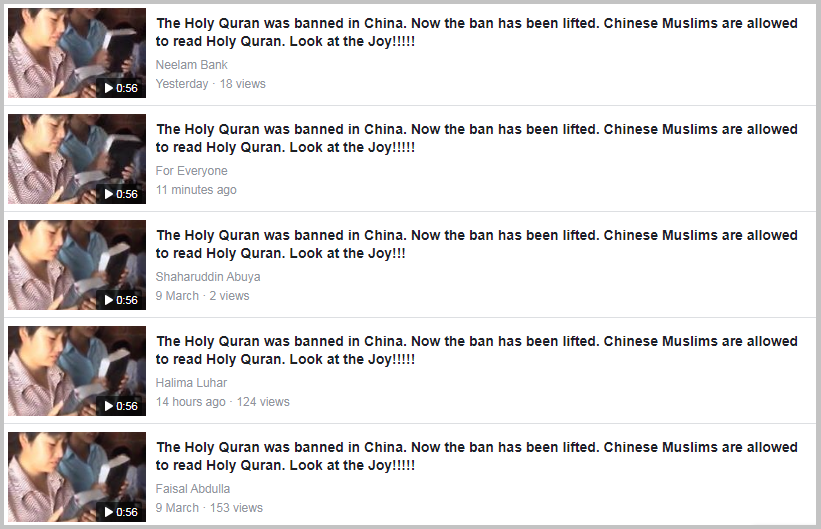 Fact Check-
We started our investigation by using the Google reverse image search on one of the key frames provided by the InVid Tool. It lead us to a news report by Gospel Prime published on 19th March 2013. According to the report, the video captures the moment when people saw the bible for the first time. Although, the report states that it is unclear where and when was the video was shot.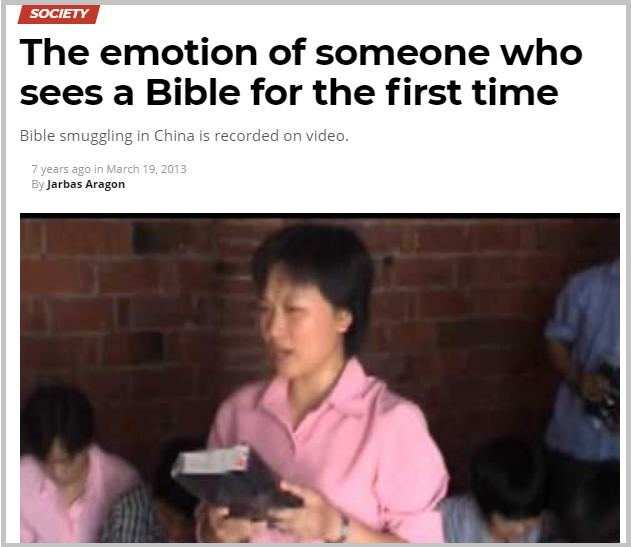 The Christian Post posted the same video on 15th January 2014 saying that this video is from the 1980s, when Christians in China receive the Bible for the first time.

This video was also uploaded by a YouTube channel named International Christian Concern on 17th March 2014 claiming that "Missionary Footage Captures the Emotion of Chinese Christians Receiving Bibles for the First Time."
Conclusion- Fact Crescendo found the above post to be False. The video was in existence since the year 2013 which is way before the outbreak of COVID-19.

Title:Old and unrelated video viral as Chinese reading the Quran
Fact Check By: Aavya Ray
Result: False