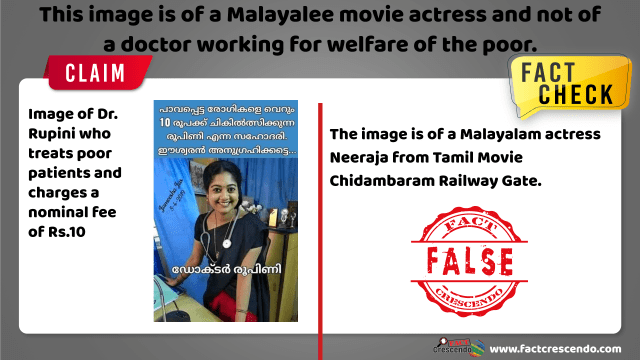 Narrative on social media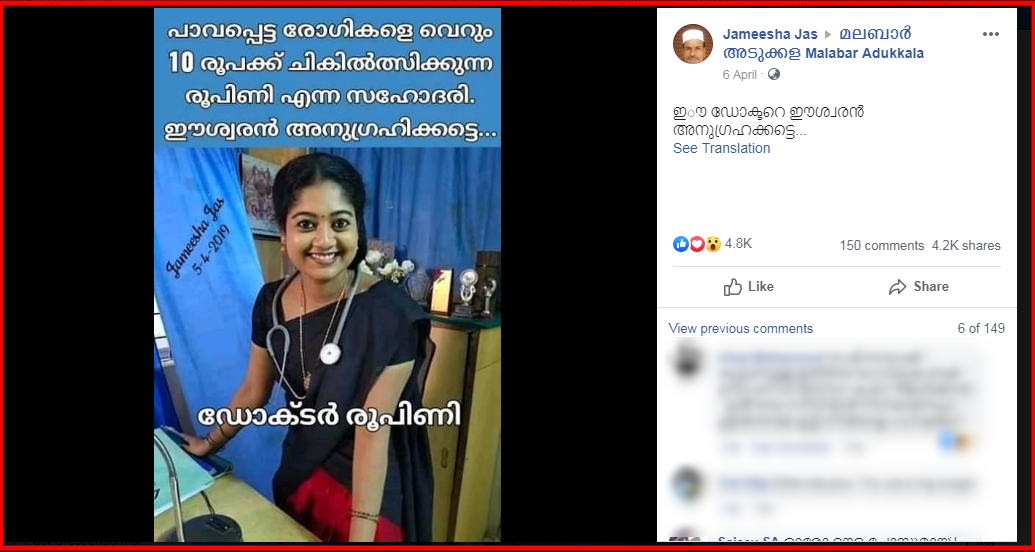 A Facebook user Jameesha Jas had published a post on April 6, 2019, which has been shared over 4200 times. The post shares an image of a girl with a stethoscope around her neck and some text in Malayalam inscribed at the top. The caption of the post in Malayalam translates as such: "May God bless this Doctor…" The Malayalam text on the image translated as follows: "This is Dr. Rupini who treats poor patients for just Rs. 10. May God bless her…"
Of recent, there have been several incidents in Kerala where patients had to lose their lives due to indifference shown by doctors. This post about a noble doctor who treats poor patients for a very meagre fee comes out as an anomaly at this time. So is it true, that a doctor named Rupini provides treatment to poor patients at a nominal fee of Rs.10? Let's find out.
Our Fact Check
When we checked the comments that the post has received, we came across a comment made by a Facebook user who claimed that the image is of a TV serial actress. The Facebook user also alleged that such posts are only meant for getting as much likes as possible. The screenshot of the comment in Malayalam is given below:

The above comment by Facebook user Afsal Muhammad translates as such: "People will respond to such posts that are shared to increase likes on page. She is a serial actress…don't cheat people like this"
So in order to find out who this woman actually is, we did a reverse image search of the image and found the following results as shown in the screenshot given below: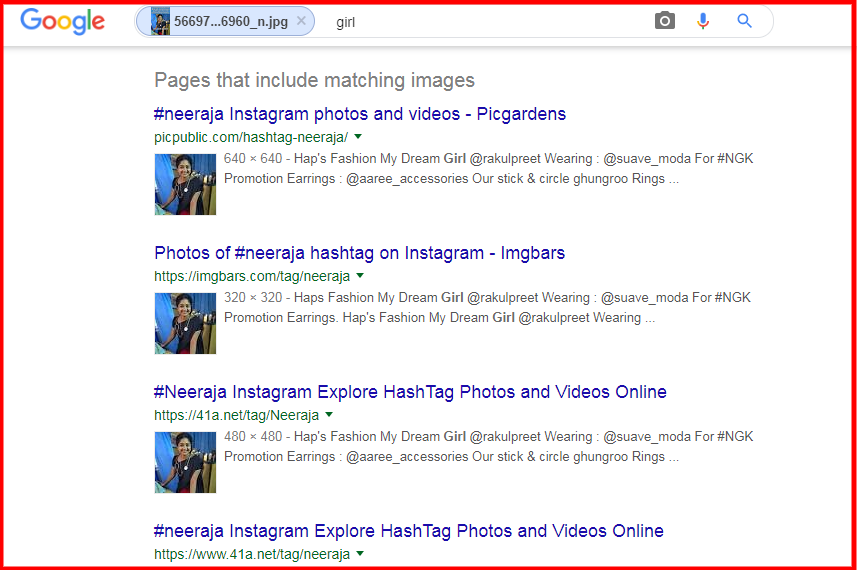 Google has identified the image to be of some actress named Neeraja. We inspected the links shown in the screenshot above from which we came to know that Neeraja is a Malayalam movie actress. When we Googled her we found out more information about her. Neeraja started her acting career in the year 2013. Her debut movie was a Tamil movie Aranyam. Later on, she acted in several Tamil and Malayalam movies like Kathir and Hello Dubaikkaran.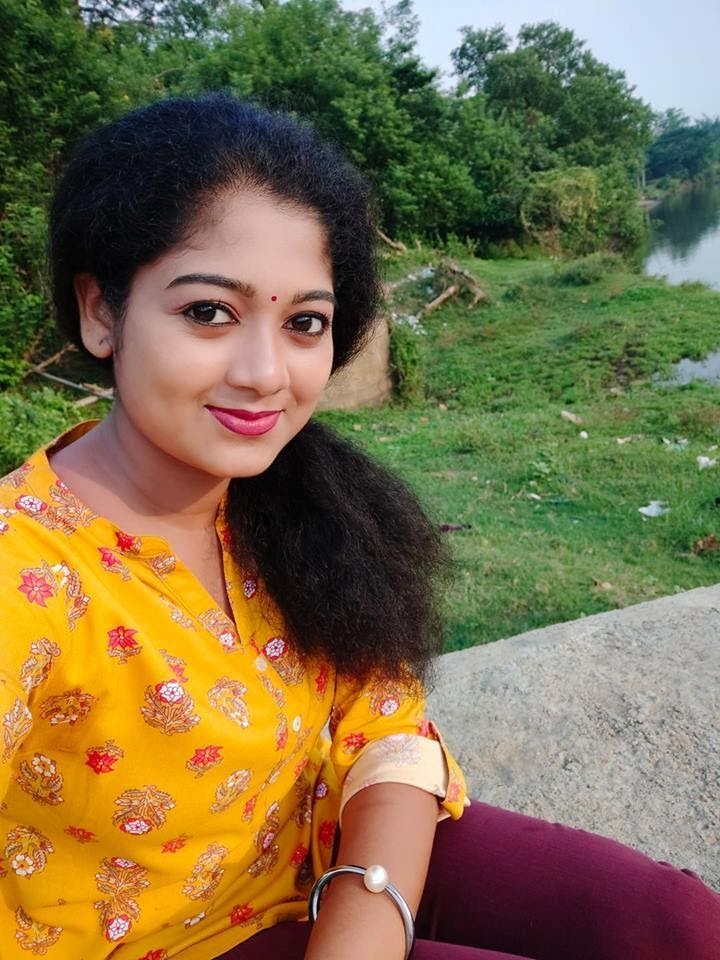 We found her verified account on Facebook. When we scrolled through her profile to check what she has shared we came across the image which has been used in the post. The image was accompanied with several hashtags. The hashtags were #ChidambaramRailwayGate, #TamilMovie. The original post has been embedded below along with the link of Neeraja's Facebook account.
Neeraja had posted this image on 1st April this year and it is from her latest Tamil movie Chidambaram Railway Gate.
Conclusion
The claim made by the post is false. The image used in the post is not of a doctor but of a Malayalam movie actress named Neeraja. The image used in the post is from Neeraja's Tamil movie Chidambaram Railway Gate.

Title:Fact Check: This image is of a Malayalee movie actress and not of a doctor working for welfare of the poor
Fact Check By: Harish Nair
Result: False