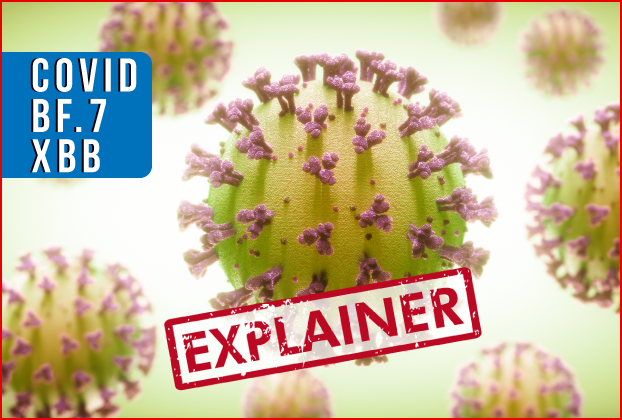 As the world seemed to have moved on from the scare of the Covid-19 pandemic, another round of coronavirus surge is being recorded in China and the rest of the world. A massive spike in covid-19 cases in China has posed a huge threat before Christmas and the New Year holiday season.
The World Health Organization (WHO) alarmed the bell as the hospitals in Beijing and other cities have been filling up as the latest Covid-19 surge hits China. Distressing videos of a dire situation in China are doing rounds on social media.
The Indian government also braced itself for the challenge of the new wave of the deadly virus like it had experienced in 2020 and 2021.
Prime Minister Narendra Modi held a review meeting with ministers and top officials after four cases of the Omicron sub-variant were found in the country. In the last seven days, 1083 new cases and 22 deaths have been reported in India.
The Centre declared two per cent random sampling of international travellers. Meanwhile, state governments are expected to announce and issue advisories to their citizens for using masks and social distancing during Christmas and New Year festivities.
When the virus evolves over time and becomes significantly different from the original virus, they are identified as 'variants'. Similarly, the SARS-CoV-2 virus, the virus responsible for COVID-19, has also changed and assumed the form of new variants and sub-variants.
Currently, more than 300 sub-variants of Omicron are circulating globally and almost 75% of them are BA.5 sub-lineages.
Let's understand and know all about the new sub-variants that are driving the rise in Covid-19 infections.
BF.7 Sub-Variant
The latest variant that is causing a surge in Covid-19 cases in China and other countries is known as BF.7. It is a sub-variant of the Omicron strain BA.5.
It is a highly infectious variant that has a higher capacity to bypass the body's immunity despite being vaccinated.
NDTV reports that four cases of the BF.7 sub-variant were found in Gujarat and Odisha in July, September and November.
Symptoms of the new BF.7 sub-variant are similar to common flu and include fever, cough, sore throat, running nose, body pain, stomach pain etc.
Expert suggests maintaining proper hygiene, wearing a mask, washing hands and following other Covid-19 appropriate behaviour to prevent the infection. Elderly and people with low immunity are more susceptible to BF.7 sub-variant infection. They must take extra caution and may opt for booster shots.
XBB Sub-Variant
In technical terms, XBB is a recombinant of two sub-lineages of the BA.2 version of Omicron. It has a global prevalence of 1.3% and has been detected in 35 countries.
Omicron sub-variant XBB is the main reason behind the growing number of Covid-19 cases in Singapore. At least 18 cases of XBB sub-variant were reported in Maharashtra in October.
According to WHO's Technical Advisory Group on SARS-CoV-2 Virus Evolution (TAG-VE), early evidence suggests that XBB poses a higher reinfection risk, as compared to other circulating Omicron sub-lineages. It is more transmissible but less severe.
Still, a fake WhatsApp forward caused panic by claiming that the Omicron XBB variant is five times more virulent (meaning dangerous) and has a higher mortality rate than the Delta variant.
The same message had also gone viral in Singapore. It has been debunked by Singapore's Ministry of Health citing that "there is no evidence to support the claim."
The current data do not suggest there are substantial differences in disease severity for XBB infections, says WHO.
According to the University of Washington's Institute for Health Metrics and Evaluation (IHME), Omicron, including its sub-lineages, remains 10-fold less severe than previous waves of the COVID pandemic so far.
The Indian Health Ministry has also issued a tweet terming it fake and misleading.
Last Word
The Omicron variant of concern remains the dominant variant that is creating havoc globally. Omicron sub-lineages display similar clinical outcomes, but with differences in immune escape potential currently. The potential impact of these variants is strongly influenced by the regional immune landscape and vaccine coverage. So far there is no epidemiological evidence that these sub-lineages will be of substantially greater risk compared to other Omicron sub-lineages, WHO notes that this assessment is based on data from sentinel nations and may not be fully generalizable to other settings.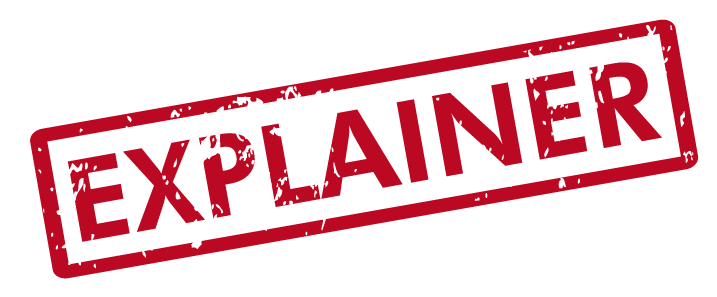 Title:Return of Covid: BF.7 and XBB Variants Pose A New Threat Before New Year 
Fact Check By: Mayur Deokar
Result: Explainer