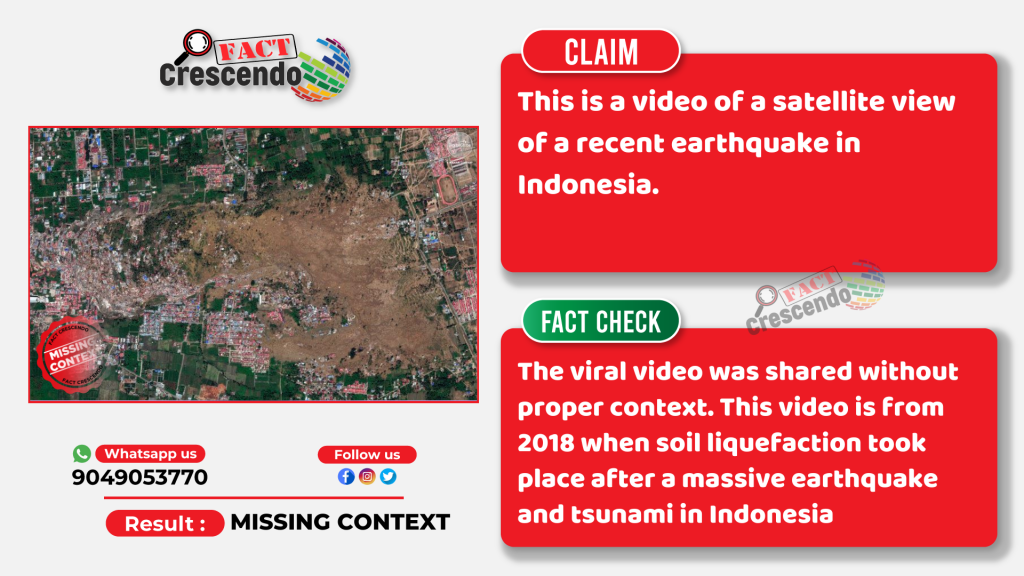 An earthquake of 5.6 magnitude hit Indonesia's Java Island in November. The BBC reported that many people were injured in this calamity and there were losses of infrastructure as well.
In the backdrop of this, a video claiming to be a satellite view of recent Indonesia's earthquake is widely viral on social media. A huge mass of land can be seen washed away.
However, Fact Crescendo found that the video is old and unrelated to Indonesia's recent earthquake.
What's the Claim? 
Sharing the video, social media users are claiming that this is a recent earthquake in Indonesia where entire landmass the got shifted.
Archive Link
This same video has been shared by several people.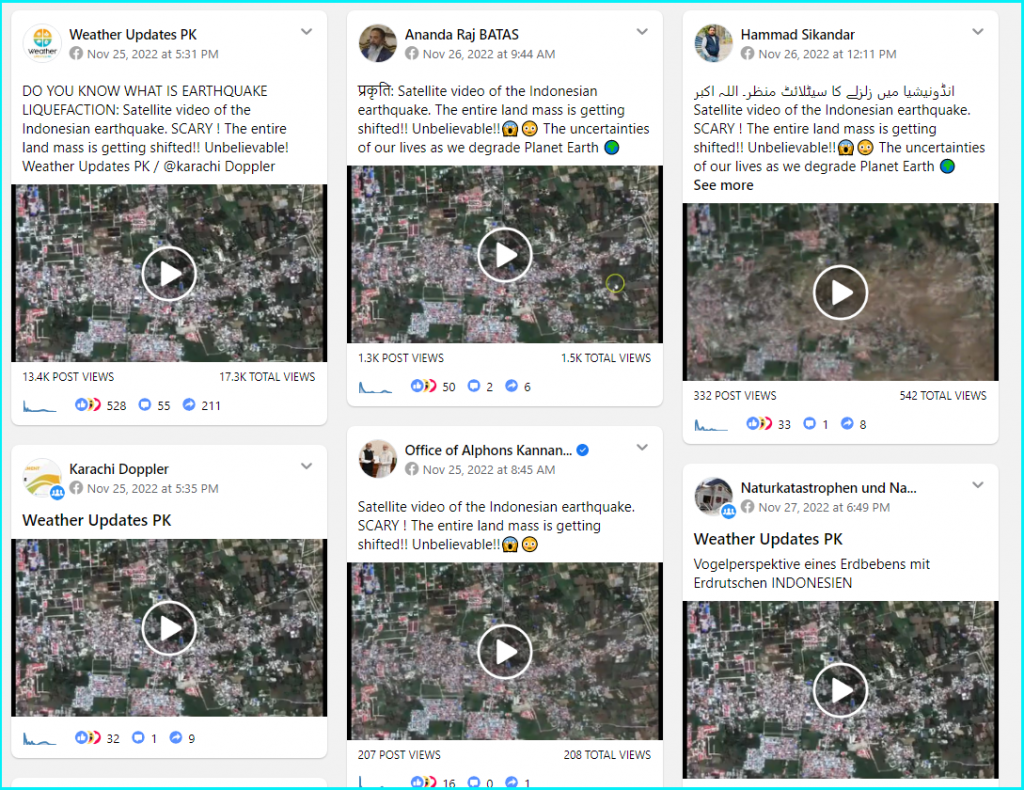 Fact Check- 
A Google Reverse Image Search on the keyframes of the viral video led us to The Sun News website. We found the same image published on the website on 2 October 2018. According to the report, a city name Palu in Indonesia was hit by an earthquake of 6.2 magnitude. The viral video is aerial footage of a 7.2 magnitude earthquake which resulted in a 20 feet high tsunami in which 1300 people lost their lives.
Multiple images of the devastating earthquake were published on the website. Few of these images are similar to the visuals in the viral video.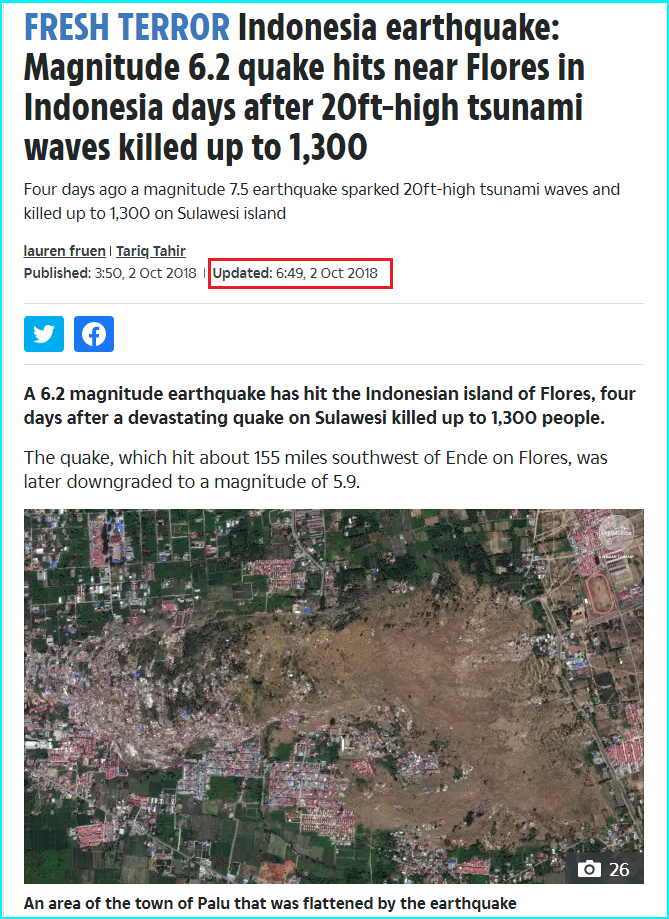 Hence, it is clear that the viral video has no connection with recent earthquake in Indonesia.
4 years ago Forbes also published images of the same earthquake saying that the massive landslide took place after an earthquake on 28September 2018. The incident took place in Palu, Indonesia where massive soil liquefaction occurred. Many houses and buildings got demolished in the incident.
Hindustan Times, in its YouTube channel uploaded a video showing the comparison of the before and after scenario of the earthquake. It was mentioned in the description that satellite images had revealed the destruction caused by a massive earthquake and tsunami in Sulawesi island of Indonesia.
Indonesian Disaster Agency spokesperson Sutopo Purwo Nugroho said that conditions in the Petobo neighbourhood of Palu city are particularly bad because the quake caused liquefaction of the land.
Conclusion: 
Fact Crescendo found that the viral video was shared without proper context. Though there was an earthquake in Indonesia last month, in November but the viral video is from 2018 when soil liquefaction took place after massive earthquake and tsunami.
Title:Is this a video of a satellite view of a recent earthquake in Indonesia? Know the Truth. 
Fact Check By: Siddharth Sahu
Result: Missing Context