The image is manipulated; the image originally dates back to 2020 showing Smriti Irani attending an online meeting.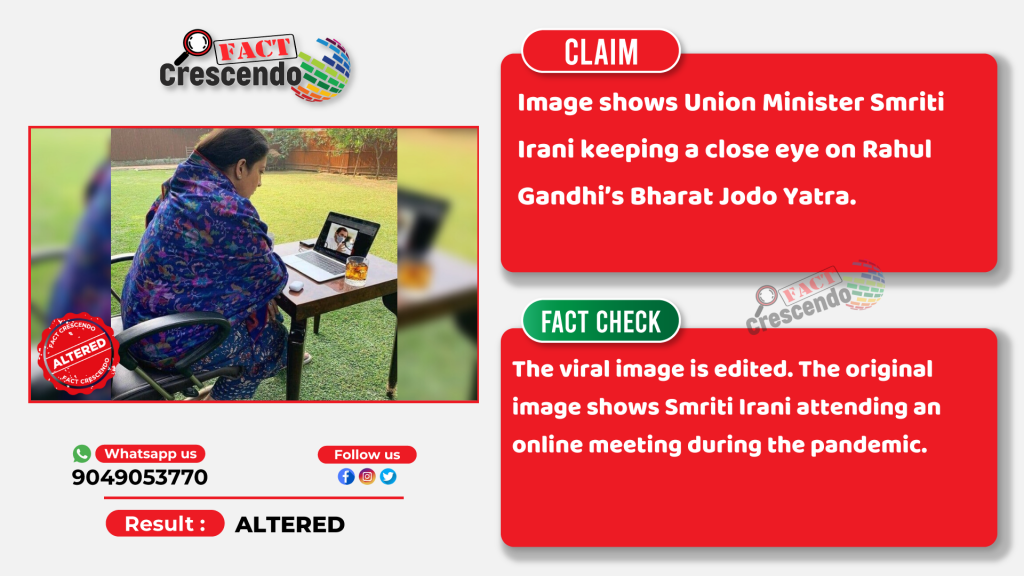 As the Congress's Bharat Jodo Yatra from Kanyakumari to Kashmir, led by Rahul Gandhi, completed a week. The party indicated that it could embark on another yatra from Gujarat to Arunachal Pradesh next year.The party said that the objective of the rally is to 'ensure that the concerns and demands of the people reach Delhi.'
In between this, an image showing Union Minister Smriti Irani looking at a photograph of Rahul Gandhi amidst the "Bharat Jodo Yatra" on her laptop screen is widely circulating on social media. Users claim that Smriti Irani is keeping a close eye on Rahul Gandhi's campaign 'Bharat Jodo Yatra'. We can also spot a liquor glass on the table beside her laptop.
However, Fact Crescendo found that the image is digitally edited.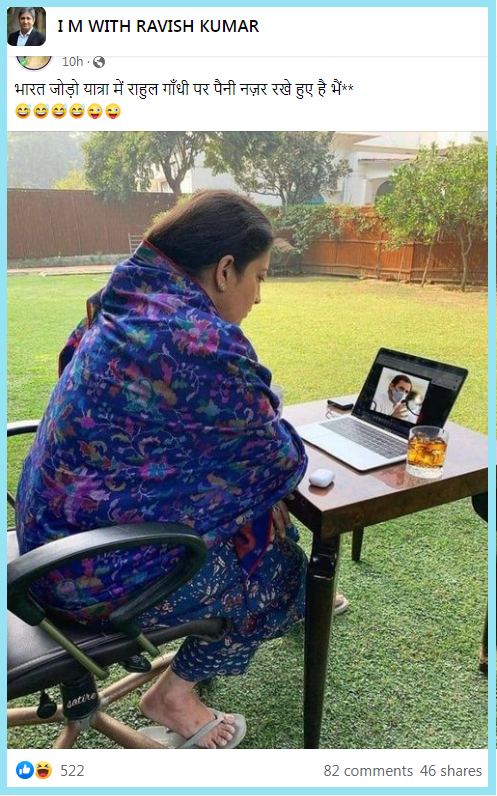 Fact Check-
We ran a reverse image search on Google to find the original image. The results led us to the original image posted by Smriti Irani on her Instagram profile on 8 December 2020. The caption of the image states, "#Pandemic mornings."In the original image, we can see Smriti Irani attending a meeting on her laptop during the pandemic.
Below you can see the comparison image between the viral and the original image. The original image does not show Smriti Irani keeping an eye on Rahul Gandhi's Bharat Jodo Yatra. We can also see that the glass next to Smriti Irani does not have liquor in it. The original glass contains a clear liquid like water. The image seems to have been edited as a satire.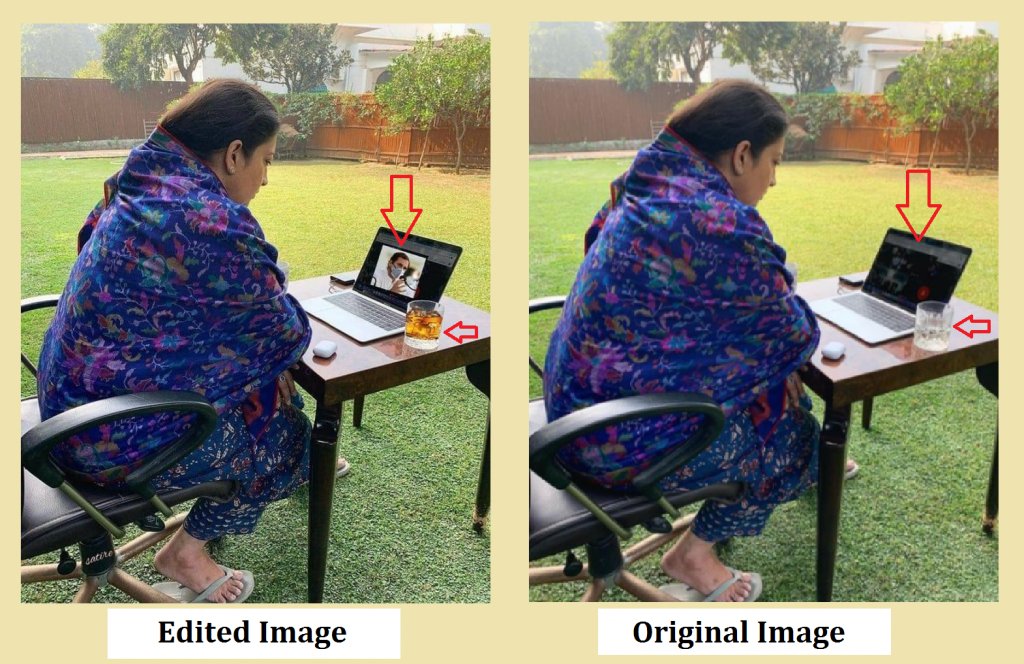 Conclusion-Fact Crescendo found the viral image to be digitally altered. An edited image showing Smriti Irani sitting in a meeting during the pandemic has been falsely shared as Irani keeping an eye on Rahul Gandhi's 'Bharat Jodo Yatra'.
Title:Edited image shared as Smriti Irani watching Rahul Gandhi's Bharat Jodo Yatra
Fact Check By: Drabanti Ghosh
Result: Altered