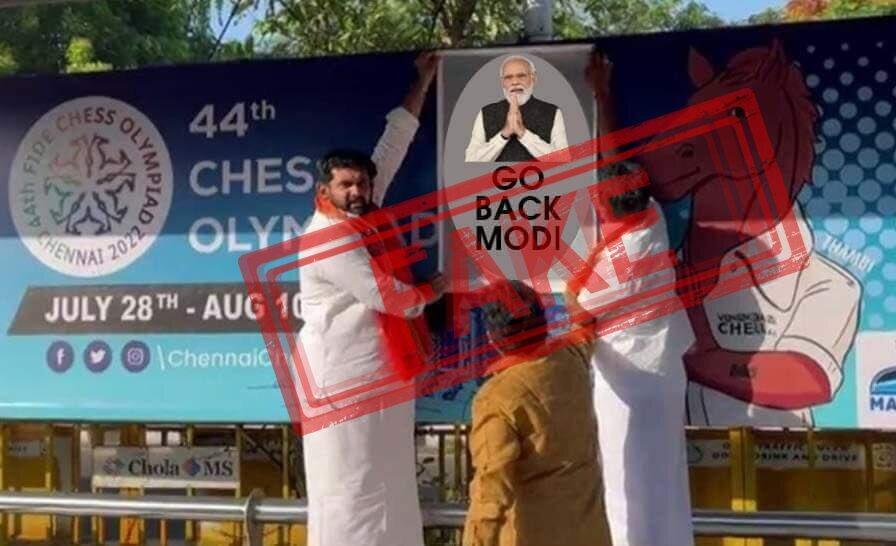 A photo showing Bharatiya Janata Party (BJP) leaders from Tamil Nadu pasting posters of PM Modi with 'GO BACK MODI' written on it is going viral on social media platforms.
However, when we checked the viral photo, we found it to be altered. BJP leaders seen in the photo are not pasting posters of 'GO BACK MODI' to protest PM Modi. Let's understand the truth behind this viral image.
Narrative and Background
Prime Minister Narendra Modi is on a two-day visit to Chennai. The Prime Minister inaugurated the 44th FIDE Chess Olympiad in the city today and will attend the convocation ceremony of Anna University tomorrow. He will also inaugurate multiple projects in the state.
On the eve of PM's visit, some Twitter users started protesting the visit by trending #GoBack_Modi. Some Twitter users started sharing an image showing BJP leaders including President of Sports and Skill Development Cell of Tamil Nadu BJP, Amar Prasad Reddy, pasting posters saying 'GO BACK MODI' using the trending hashtag. You can see a few of these posts below: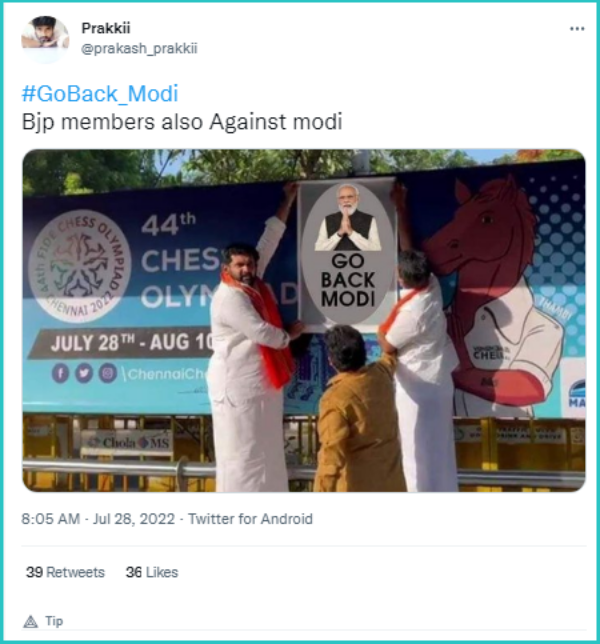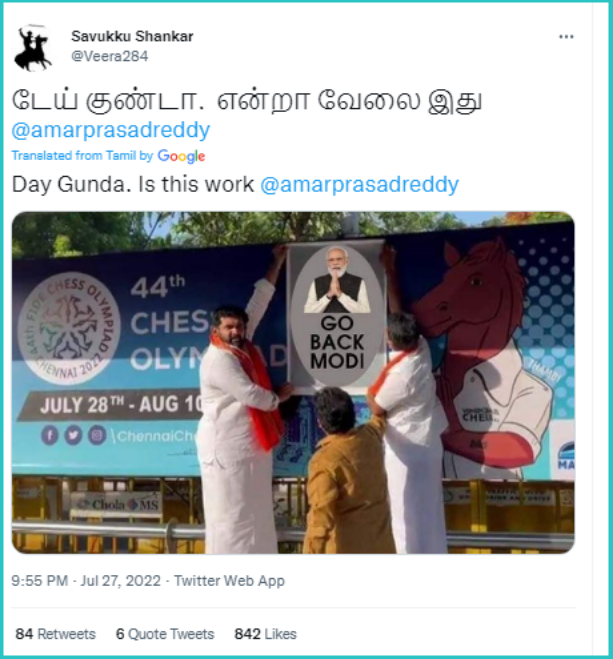 So, did BJP leaders actually put up a poster against Prime Minister Modi? Let's find out!
Fact Check
The state government had put up posters for the Chess Olympiad event featuring Chief Minister M.K. Stalin. BJP protested the fact that the Prime Minister's photo was absent on these ads. BJP leaders pasted posters of PM Modi on the ads displayed by the Tamil Nadu government.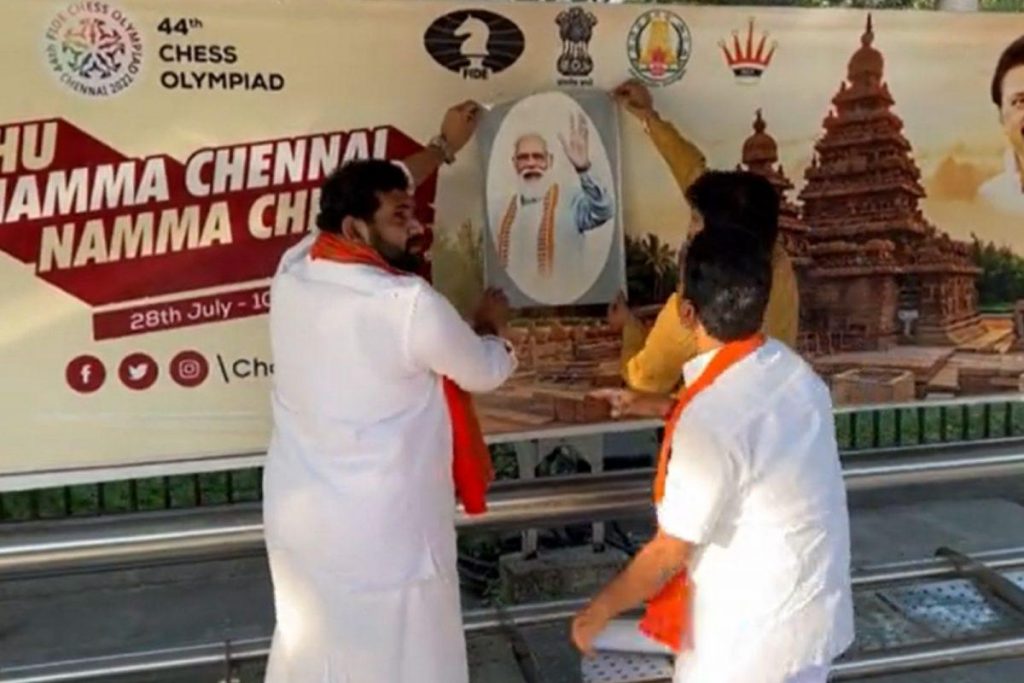 One Rajesh Kumar filed a petition in the Madurai branch of Madras High Court on this matter, on which the High Court questioned the state government on the absence of Prime Minister's photo.
We found a video of Amar Prasad Reddy pasting posters on the TN government advertisements. In the video, we can clearly see that Reddy and other BJP leaders had merely pasted a photograph of PM Modi and nothing is written over it.
You can see at 0:19 in the above video, Reddy and other pasting the photo on the ad. You can see the comparison between the edited viral picture and the screengrab from the above video. Thus, it is clear that the viral image is edited.
Conclusion
From our investigation, it is clear that the photo of TN BJP leader Amar Prasad Reddy and others pasting a poster saying 'GO BACK MODI' is Altered. BJP leaders who were protesting the absence of PM Modi's photo in the TN government's ad about 44th FIDE Chess Olympiad had actually pasted the Prime Minister's photo on the ads.
Title:Doctored Photo Goes Viral as TN BJP Leaders pasting 'Go Back Modi' Posters…
Fact Check By: Harish Nair
Result: Altered