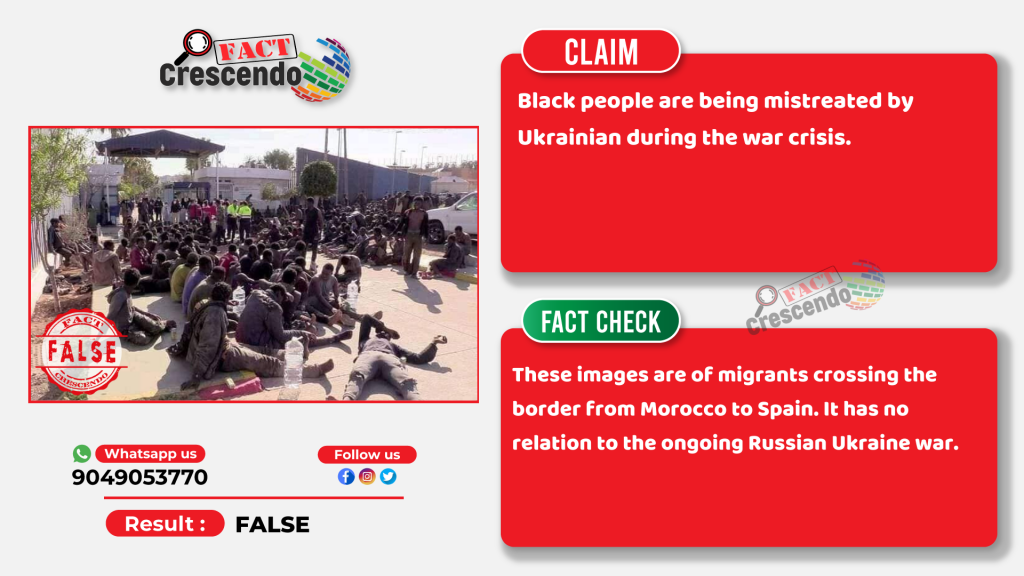 People are fleeing Ukraine to neighbouring countries as the Russia Ukraine war is still raging on. Amidst this, a set of images of injured and distraught Black people are going viral with a claim that Black citizens are being mistreated in Ukraine.
Using these images, people are calling out African leaders for their support of Ukraine.
Fact Crescendo found the claim to be false. Viral images are not related to the ongoing Russia-Ukraine war.
WHAT'S THE CLAIM?
The caption of the viral post reads: This is #ukrainwar .Black peoples are treated like this. Whites are already in Poland peacefully and eating Ice cream ad Humbergers. Some African leaders are still saying we are with Ukraine, we are with who. No one cares for you if you are black. No one. Look in to yourself ! Learn to Love one another and take care of eachother. We don't need to move the their lands for anything. Everything perfect is here in Africa if we can only #UNITE.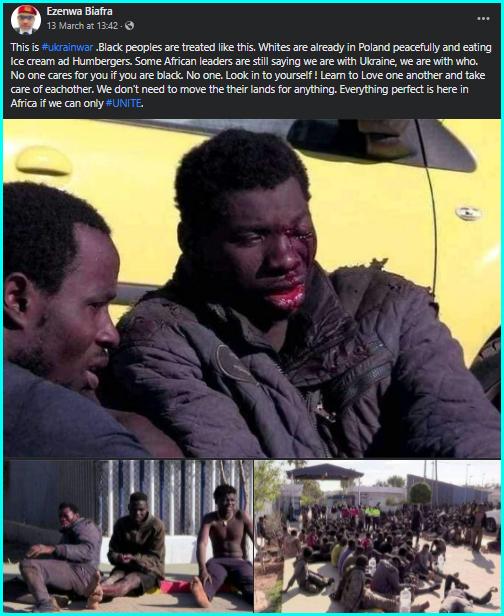 FACT CHECK
Google reverse image search led us to the Getty Images website. These images were uploaded on 3 March 2022.
The caption along the images informs that these were migrant people who jumped the border fence separating Morocco and Spain to reach the Center for Immigrants and Asylum Seekers (CETI) in Melila.
Around 1200 migrants attempted to cross the border. This incident occurred a day after 2500 migrants tried to cross the border.
Scroll the photos give below.
Original Images: Here, Here, and Here
Approximately 2500 migrants attempted to enter Malila, Spain which shares a border with Morocco. 491 migrants managed to cross the border after scaling a six-meter high border fence. The next day similar incident happened again which resulted in the crossing of 350 migrants into Spain. The photograph shows the injured migrants, reported The Irish Times
According to the report published by Reuters, local authorities confirmed that 2500 migrants attempted to cross the border while only 500 were able to succeed. The security forces were pelted with stones when they tried to stop these migrants from Sub-Saharan Africa to enter Melila, Spain. Melila had been a popular entry point for illegal African migrants trying to enter Europe.
CONCLUSION
Fact Crescendo found that the viral images have no connection with the Russia-Ukraine war. These are the images of migrants who got injured while entering Spain from Morocco.

Title:Unrelated Images Falsely Viral as Ukrainians mistreating Black Citizens During War
Fact Check By: Siddharth Sahu
Result: False