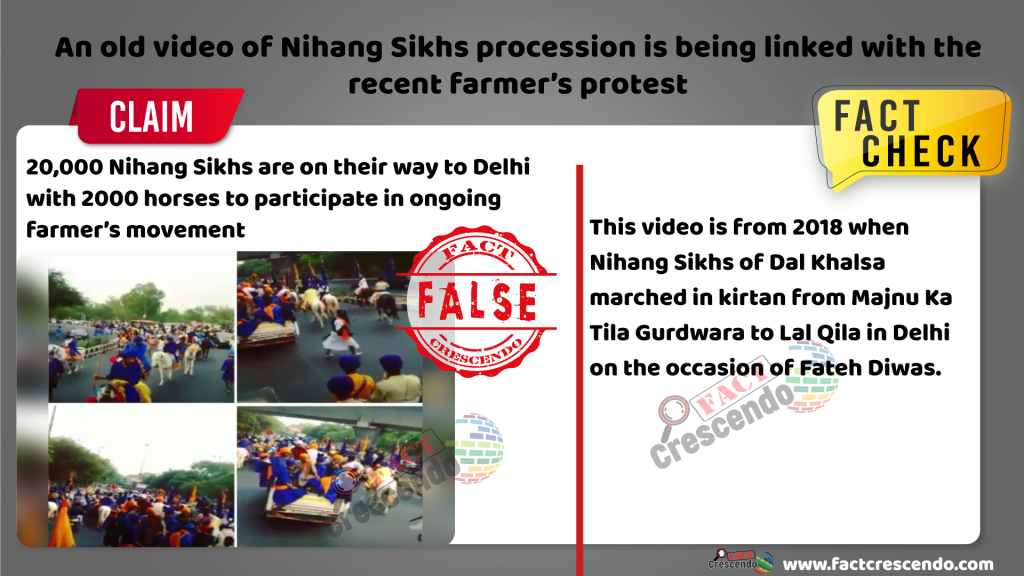 In different states of the country, farmers are agitating regarding the Kisaan Bill. Many pictures and videos are being spread on social media with misleading claims pertaining to this protest. Fact Crescendo has conducted a similar fact check and detected fake and misleading posts related to this movement. Currently, a viral video is being linked to the farmer's protest, with claims that in order to participate in the ongoing protest in Delhi, at least 20,000 Nihang Sikhs are marching towards Delhi with 2000 horses.
The title of the post states,
"Today 20,000 Nihang Sikhs and 2000 horses left from Punjab to support farmers in Delhi."
We started the investigation by searching for this video on Google using related keywords, but did not find any latest news related to this video. Hence, we broke this video into smaller key frames using InVID Verify tool and performed Google reverse image search. As a result, we found this video available on a YouTube channel. In the title of the video reads, "Delhi Fateh Divas 2018 Budha Dal Nihang Singh"
After searching for this video with related keywords, we found that it was uploaded on 16th November 2018.
Thereafter, Fact Crescendo approached the Budha Dal office of Delhi, where Jathedar Ravinderpal Singh told us that "The viral video on social media has nothing to do with the ongoing farmer movement. This video is of the time when Nihang Sikhs of Khalsa Dal carried out a procession starting from the Gurdwara in Majnu Ka Tila to Red Fort in 2018. If 20,000 Nihang Sikhs would have been approaching Delhi with 2000 horses, then this would have definitely come up in news. They never leave for Delhi without intimation. So far, we did not receive any information related to this matter. However, if need arises, Nihang Sikhs can come in support of their farmer brothers"
We further compared the viral video with the video available on YouTube since 2018, and found similar images, which can be seen below.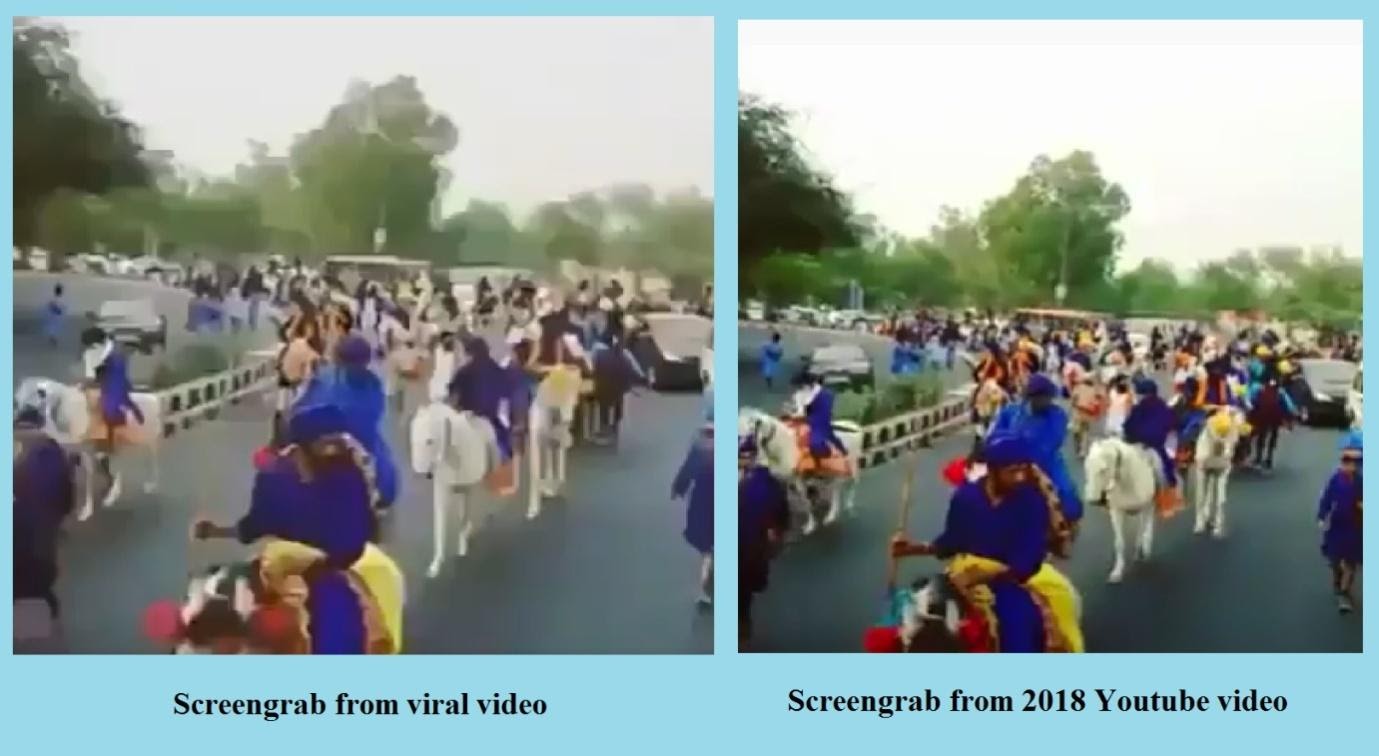 Conclusion: After verifying the facts, we found the claim in the aforementioned video incorrect. The viral video on social media has no connection with the ongoing farmer's protest. This video is from Fateh Diwas in 2018.

Title:An old video of Nihang Sikhs procession is being linked with the recent farmer's protest
Fact Check By: Aavya Ray
Result: False