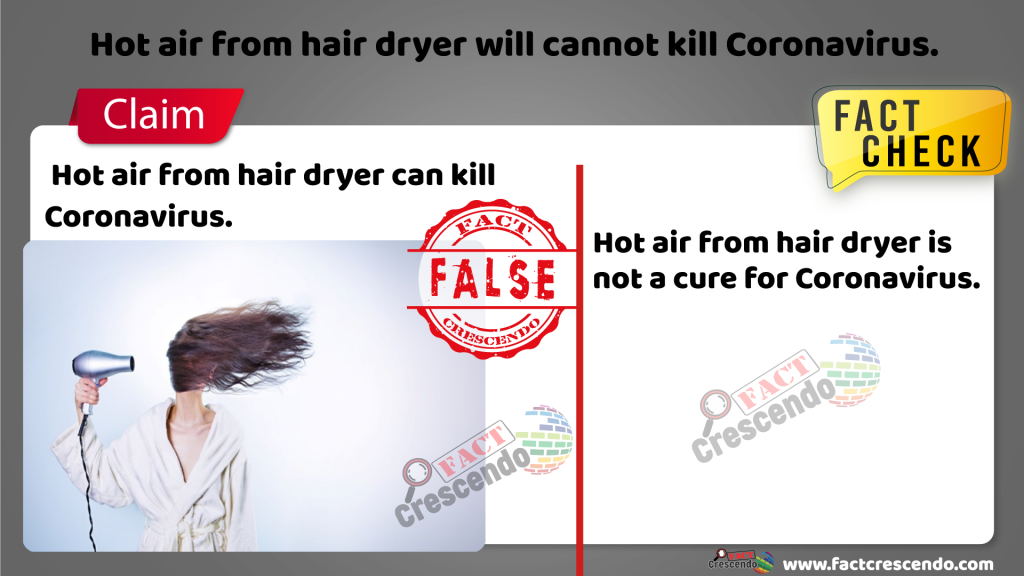 Coronavirus has claimed 7426 lives until now globally according to the situation report published by WHO on 17th March 2020. Social media is flooded with absurd home remedies for treating the Coronavirus infection. Amidst all the viral misinformation and chaos regarding Coronavirus, we came across a video, which claimed that COVID-19 could be killed by the application of hot air from a hairdryer. According to the speaker in the video, hot air application through a hairdryer on the face to heat up nostrils and the sinus kills the Novel Coronavirus. According to the video, this is a presentation by 'Dr Dan Lee Dimke, PHD on 20th February 2020."
This video is also available on YouTube.
Fact Check-
We started our investigations by searching about "Dr Dan Lee Dimke, PhD". From his biography, we found that he is not a medical practitioner. Dr Dimke has a PhD in Education. He is an astronomer, helicopter pilot, hypnotist and futurologist and a CEO of an internet information-marketing firm called Future World. Dr. Dimke's biography does not provide any educational and professional experience that would qualify him to provide medical assistance or advice.

Archive Link
Next, we searched on WHO's website for any information regarding the hair dryer as an effective way to kill Coronavirus. WHO has not mentioned any such hot air application remedy for the novel coronavirus.

However, we found a myth buster on the WHO's website about hand dryers which clearly mentioned, "Hand dryers are not effective in killing the 2019-nCoV. To protect yourself against the new coronavirus, you should frequently clean your hands with an alcohol-based hand rub or wash them with soap and water. Once your hands are cleaned, you should dry them thoroughly by using paper towels or a warm air dryer."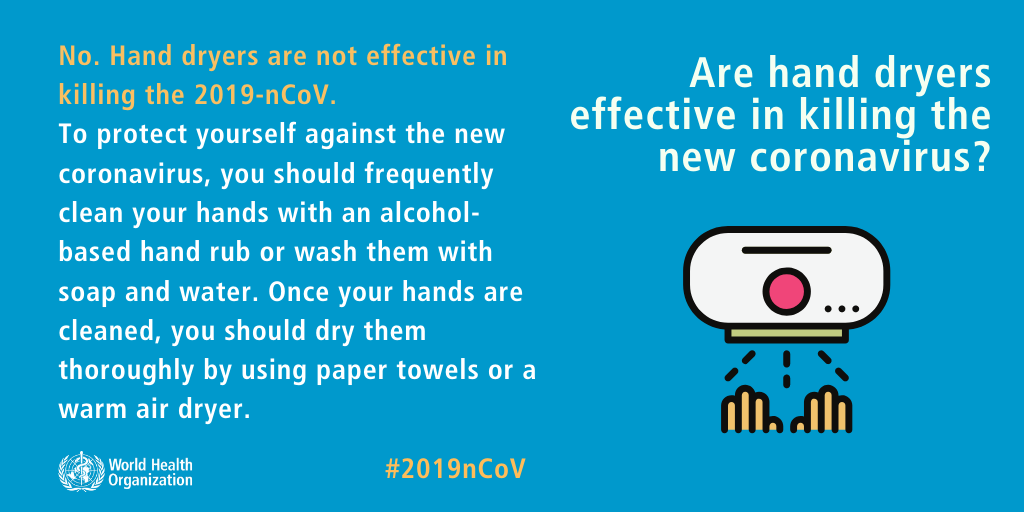 We found that the WHO clearly states that as on date, there is no specific medicine recommended to prevent or treat the new coronavirus (2019-nCoV). However, those infected with the virus should receive appropriate care to relieve and treat symptoms, and those with severe illness should receive optimized supportive care. Some specific treatments are under investigation, and will be tested through clinical trials. It also says that common antibiotics also do not work against the virus.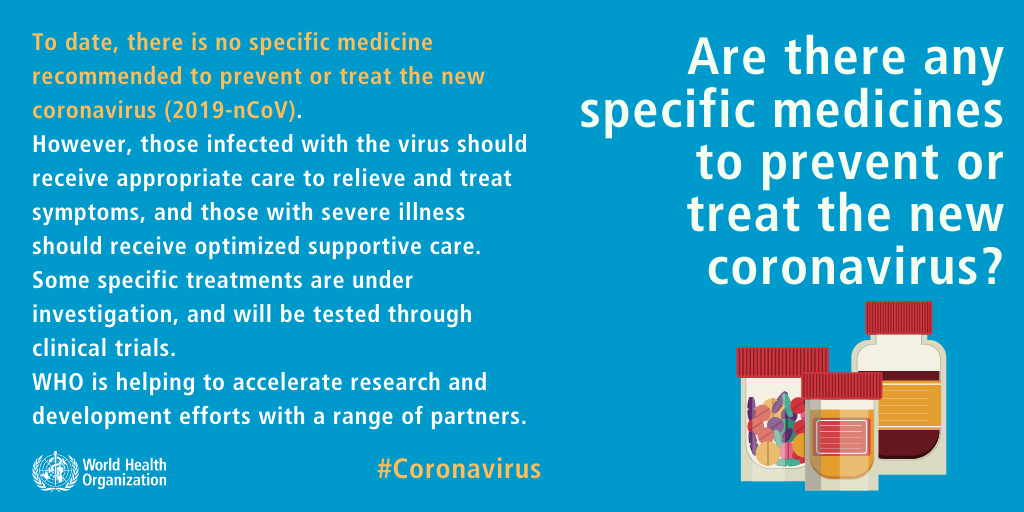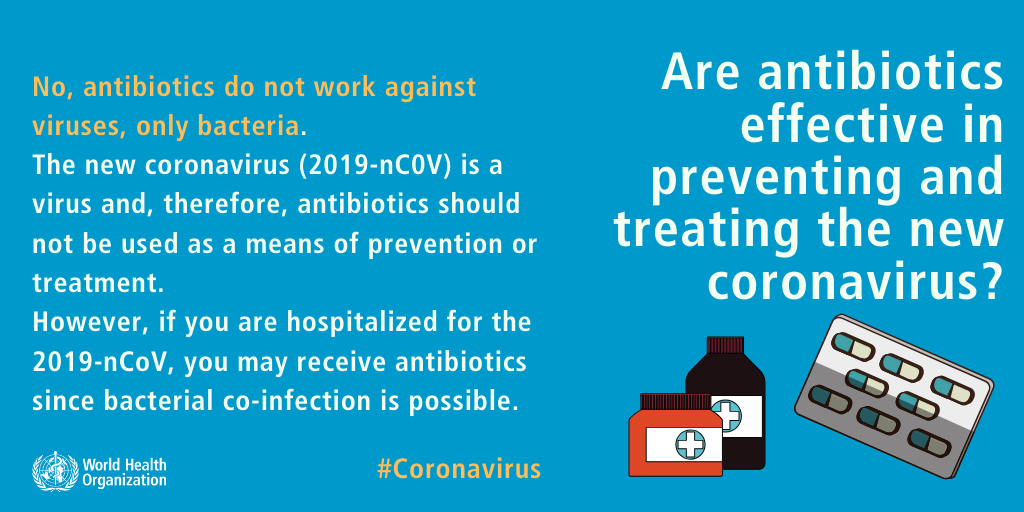 Below we have stated few precautionary steps that is recommended by the WHO which are the most effective protective measures against COVID-19.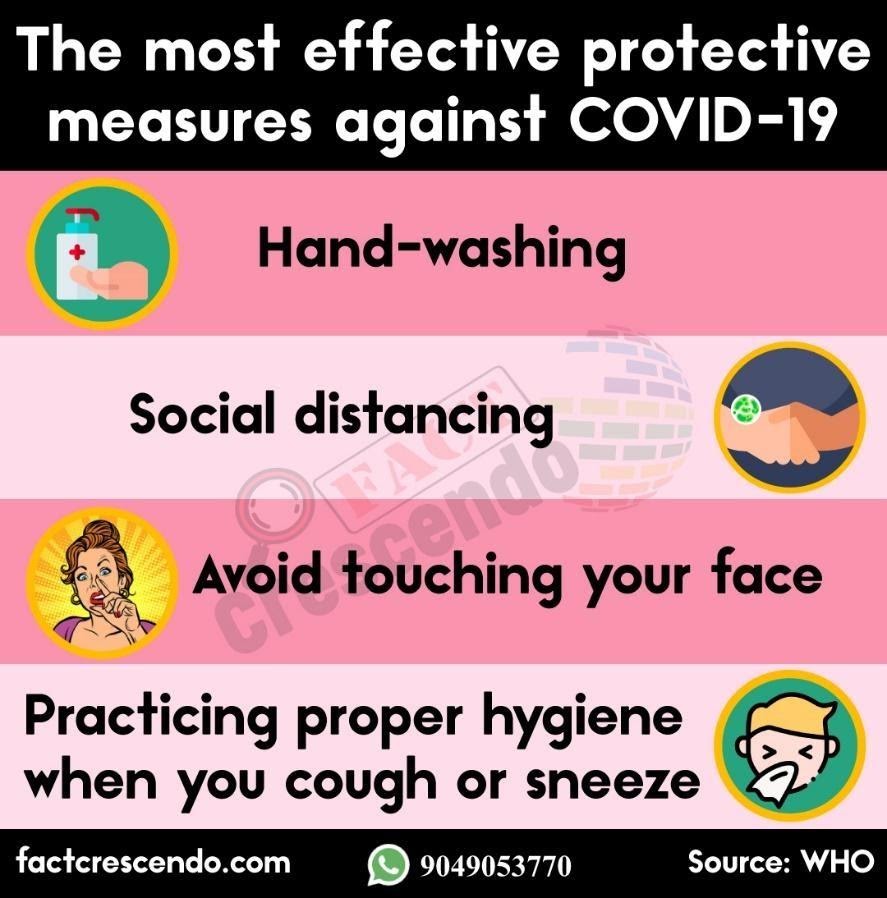 Conclusion- Fact Crescendo found the above-mentioned post to be False. Hot air application through a hairdryer on the face to heat up nostrils will not kill the Coronavirus.

Title:Hot air from hair dryer will cannot kill Coronavirus.
Fact Check By: Aavya Ray
Result: False