On 1st July 2019, a Facebook user named Rahul Negi uploaded this video on Facebook. The heading of this video was "Air India flight with Hajjis. We can only sympathies with the cabin crew." A 52 second long video is doing the rounds on social media. It shows a filthy aircraft cabin in which used toilet papers are littered on the floor. The video also shows people with skull caps sitting in the flight who are believed to be Hajj Pilgrims. This video has gone viral on social media with the claim that it is an Air India flight.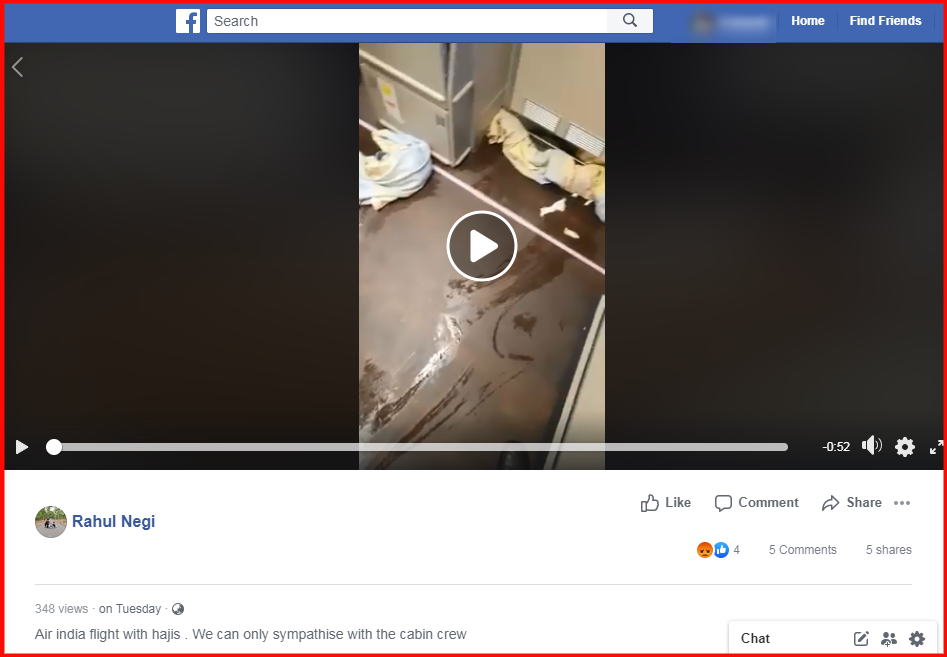 We did a reality check to find out if Hajj Pilgrims messed up the Indian Airlines plane.
We started our investigation using Invid verification tool and Yandex reverse image search on the viral video. In results we found an article published by Daily Mail in which it was mentioned that this video was filmed in Saudi Arabian Airlines A330, (also known as Saudia) from Jeddah in Saudi Arabia to Addis Ababa in Ethiopia
Daily Mail Online Archive Link
According to Gulf Business News, the circulated video clip of Airbus A330 was surfaced showing unhygienic conditions of toilets, including human waste left on one of the toilet seat. It attracted the attention of international media for all the wrong reasons and was highly criticized on the social media. Arab News said that most of the passengers on the aircraft were being deported back to Ethiopia.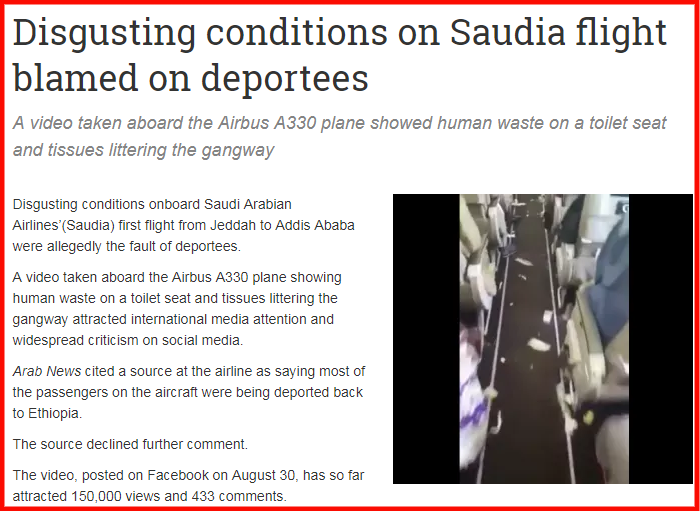 Gulf Business News Archive Link
Arab News headline says deportees messed up the Airbus A330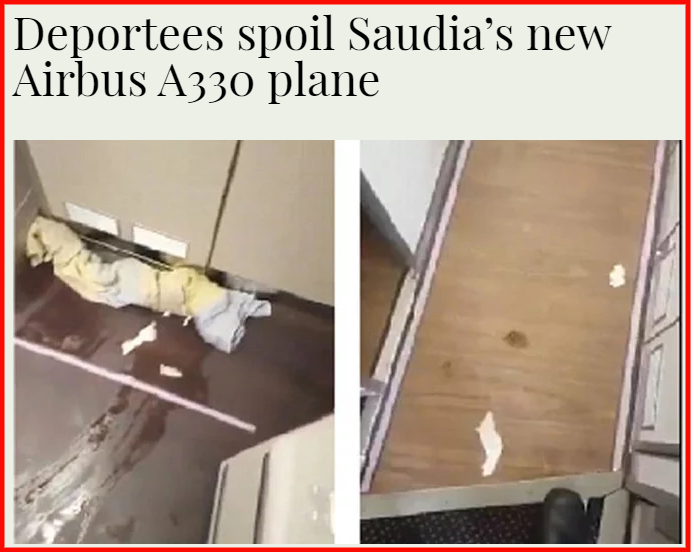 Conclusion: After investigatioing the facts, we confirm the above story as FALSE. The video is from 2016 and was shoot inside Saudi Arabian Airlines. Neither is is an Indian Airlines video nor it is carying Hajj pilgrims.

Title:Did the Haj pilgrims make the cabin of Air India so dirty?
Fact Check By: Ruchika M
Result: False